Oh holy amazing goodness. These are the words that I am using to describe this french dip crock pot recipe.
French Dip Crock Pot Dinner Recipe
I'll admit, I'm a huge fan of the crock pot for making dinner and these easy french dip sandwiches crock pot recipe is one my family is a huge fan of!
If it can do atleast 80% of the work for me, life is good. Well, life is good anyways, but you get the point, right?
(recipe post updated Oct, 5th, 2020)
And, since my Crock Pot Philly Cheese Steak recipe is so popular this time of year, I figured I'd put something together that was equally as amazing and I might have to say that I *think* I might have beat the Philly Cheese Steak Crock Pot recipe.
Seriously, this crock pot French dip sandwich recipe is simply amazing.
And, it's literally and toss and go recipe perfect for those nights with sports practices, church commitments or those days when you just flat out don't feel like cooking.
Ever have those? Doesn't everyone at some point??
This Crock Pot French Dip recipe is a keeper!
For this slow cooker french dip, I used a three-pound chuck roast.
For beef crock pot recipes this is my favorite cut of meat.
It cooks low and slow in the crock pot so well and turns out to be a delicious mess of tender shredded beef when it's done simmering all day.
In all honesty, this recipe for french dip does call for Campbell's condensed soups, but it's all good.
The beef au jus crock pot sauce that it makes is simply delicious and it would take a lot of unique ingredients to get to this height of awesomeness and like I said… sometimes we just need easy, right?
In my opinion, this is the best french dip recipe that I've ever made and super bonus points for being incredibly easy.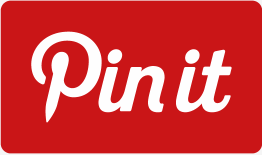 In case I haven't sold this one enough… these easy french dip sandwiches need to be on your menu.
Like.this.week.
I served it with french fries for the boys and I had a salad with it. And, for triple bonus points – our kids loved it! Of course, they love steak, so I called it a steak sandwich. Easy enough, right?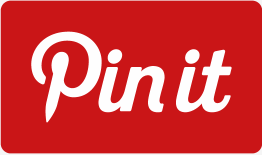 This slow cooker French dip recipe will make your life easier! Promise!
Now, onto the cooking steps. There's literally four. Love that.
First, I browned my chuck roast in about two tablespoons of vegetable oil to give the meat a good sear. I don't think that you should skip this part.
If you hate doing dishes as much as I do, I also might consider grabbing the Ninja 3-in-1 Slow Cooker.
It is a stovetop as well as a slow cooker, so there is no need to a) dirty another pan from browning your meat and b) you don't lose the amazing flavors that are in the pan when you brown meat.
But, you don't need one for this recipe, so just use two pans and use a spatula to get all the goodness from the pan.
Next, pour in your soups. I get it, I get it… they're soups.
They are soups, and they rock this recipe. 'Nuff said.
Turn your slow cooker on high for four hours or on low for 8-10 hours.
The day I made these I needed dinner to be done sooner that later so I did high. And it was still delicious, so I highly recommend that way if needed.
When your slow cooker is done cooking dinner for you, move your roast to a bowl and remove fatty pieces off. On my roast I had about a cup worth of fat.
Shred the remaining meat inside the bowl.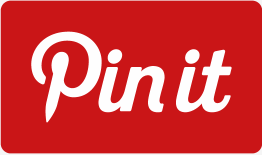 Next, remove any large chunks of meat or fat out of the juice that's still left in the crockpot.
Pour the juice from the crockpot into a pan that you can simmer in your stovetop. Simmer the liquid to reduce it to half.
This will be your french dip sauce and it will be dang good.
Next, put your shredded meat onto hoagie rolls or french bread slices and top with provolone cheese.
We like cheese, so I did two pieces over each french dip and put in the oven on low broil until the cheese was a little browned. De-licious.
Serve your French Dips with the sauce on the side and have a quiet dinner (everyone will be *quietly* devouring your sandwiches – I promise!)
Wait! If you like the idea of these French Dips, you may also be interested in these recipes below. Simply click on the picture to go to each post.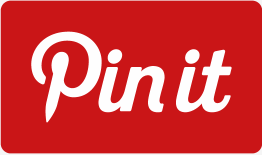 What is the best cut of meat for French dip?
When it comes to making mouthwatering Crockpot French Dip sandwiches, using chuck roast is a game-changer.
Chuck roast, a cut from the shoulder of the cow, offers a perfect combination of tenderness and flavor.
Its marbling and connective tissues break down during the slow cooking process, resulting in a melt-in-your-mouth texture that's ideal for French Dip sandwiches.
What is a good side dish with French dip sandwiches?
I make these cheesy potatoes
What is the difference between a French dip and a cheesesteak?
When it comes to indulging in hearty sandwiches, it's important to understand the difference between a French dip and a cheesesteak. While both are delicious options, they offer unique flavors and culinary experiences.
A French dip sandwich is typically made with thinly sliced or shredded and roasted beef, served on a soft roll.
What sets it apart is the accompanying au jus gravy. This savory liquid, made from the meat's drippings, provides a delightful dip for the sandwich.
The au jus sauce enhances the flavor of the tender beef, adding a rich and succulent element to each bite.
On the other hand, a cheesesteak sandwich is a beloved classic from Philadelphia.
It features thinly sliced beefsteak, usually ribeye, cooked on a griddle with onions and topped with melted cheese.
In summary, the French dip stands out for its luscious au jus gravy, perfect for dipping, while the cheesesteak shines with its melding of tender beef, sautéed onions, and gooey cheese. (YUM!)
What are French dips dipped in?
There are so many variations of au jus sauce that people make to dip their French Dips in. I love the easy and simple au jus sauce that this recipe makes, it really is fabulous.
Some people will also just use a beef broth, and sometimes season it with garlic, oregano, black pepper, or whatever!
More great Crock Pot Recipes:
Crockpot Ravioli Dinner – Delicious and easy!
Crock Pot Beef Stew – Hearty and so simple!
Slow Cooker Bacon Chicken Ranch Pasta – Add the uncooked pasta to the Crock Pot!
Crock Pot Beef and Noodles – Hearty and filling (especially amazing over mashed potatoes!)
Slow Cooker Pulled Pork – Cooks all day and the easiest dinner for the busiest nights!
Maid Rite Loose Meat Sandwiches – YUM!
Crock Pot Lasagna – WOW! Set and forget for this favorite American dish!
Crockpot Baked Ziti – All you need is a chilly day and this!
Buffalo Chicken Crock Pot Sandwiches – This my friends, is 'Merica in a Crock Pot!
Chicken Taco Meat – The easiest dinner ever! Use this delicious meat for tacos, salads, quesadillas … the options are endless!
Chicken Bacon Ranch Sandwiches – YUM!
Crockpot Enchilada Soup – Full of flavor!!
French Dip Crock Pot Dinner Recipe
Total Time
4
hours
15
minutes
Ingredients
3

pound

chuck roast

2

T

vegetable oil

2

cans Campbell's French Onion Soup

1

can Beef Consomme Soup

8

hoagie rolls

8-16

slices

provolone (depending on if you want one or two pieces of cheese on each sandwich
Instructions
Brown Chuck Roast in a pan with vegetable oil

Add soups and chuck roast to a 6 quart Crock Pot

Slow cook on high for four hours or on low for 8-10 hours

When slow cooker is done, move your roast to a bowl and remove fatty pieces off

Remove any large chunks of meat or fat out of the juice that's still left in the crockpot

Pour the juice from the crockpot into a pan that you can simmer in your stovetop

Simmer au jus juice to reduce it to half (This will be your french dip sauce and it will be dang good.)

Put your shredded meat onto hoagie rolls or french bread slices and top with provolone cheese

Put sandwiches in the oven on low broil until the cheese is as browned as you like it